Affordable Care Options
Everyone can afford and experience Brainstem Care!
At Marshall Spinal Care, we offer payment options including cash, checks, credit cards, care credit as well as in-house payment plans. Payments on the initial visit range from as low as $75 to $115 per month. You can review the payment plan options below.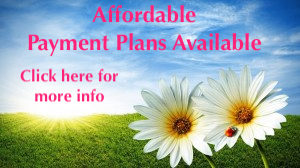 The total costs involved with Brainstem Care treatment are dependent on your age and the severity of your case.
The fastest way to determine your cost of treatment is to schedule your COMPLIMENTARY consultation & examination.
Call or text 918-272-1888 to reserve your appointment today!