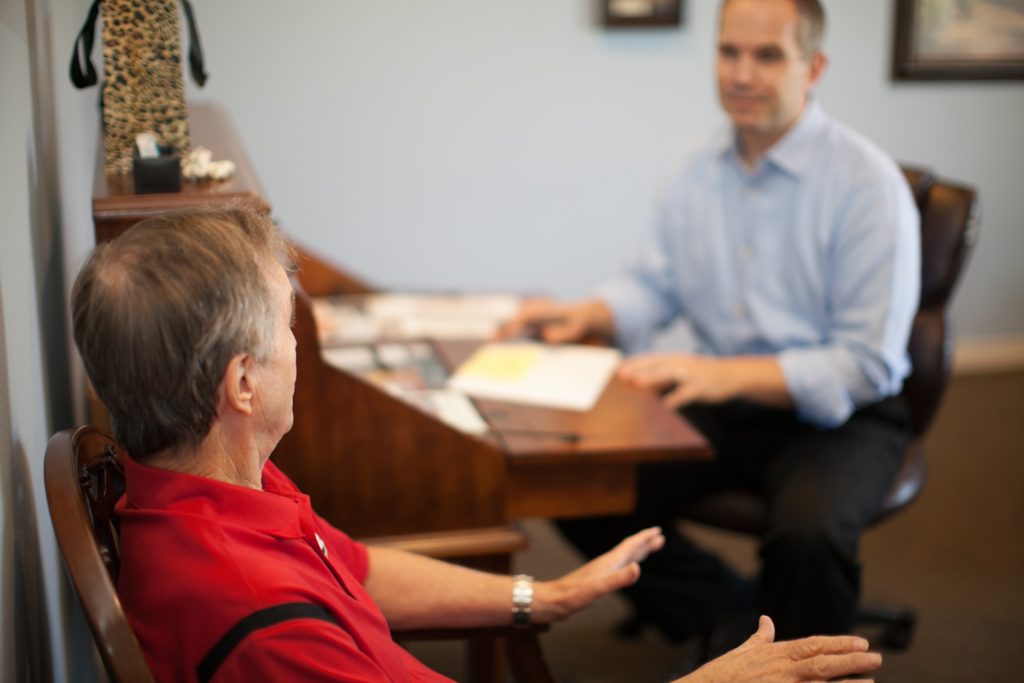 When you are in pain or are experiencing a health problem, you need to know you are in the right place and that you can be helped! In short you are looking for answers! Through the consultation, history and examination portion of your initial visit, we will be able to determine if you are dealing with a problem that warrants Brainstem Care treatment and help you find the answers you need! Once this determination is made, we will make recommendations for your situation. One of the next steps in caring for you involves taking a specialized set of digital x-rays to help us analyze the Brainstem area of your spine.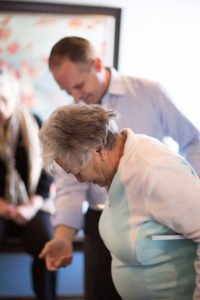 For the x-rays, no articles of clothing will need to be removed. Only necklaces and/or earnings. These x-rays give us a detailed 3-D picture of the position of your mis-alignment and help us determine how to locate and address the source of your health problem.
Following the 3-D analysis of your x-ray images, you will be treated in one of our spacious treatment rooms. If you want to bring your family with you, the are welcome in the rooms. We also have a large supervised children's area should you need to bring young children with you or if your child is receiving treatment. As you receive your Brainstem Care treatments, you will be surprised how gentle they are! Most people experience some degree of relief on their initial visit and we expect you will be one of them!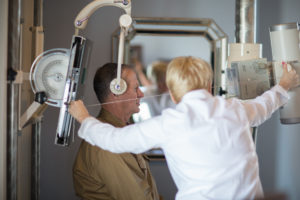 After each Brainstem Care treatments we recommend at least a fifteen minute break or rest. This helps the trillions of nerves in the Brainstem to normalize (after being turned back on) and the repair and nourishment channels to fully open again.
Follow-up visits where the alignment of your Brainstem area is assessed and maintained are very important to your recovery and help the damaged tissues in your spine to heal and recover more rapidly. They are scheduled based upon the severity of your situation and are adjusted based upon how quickly your body heals & responds from your Brainstem Care treatments.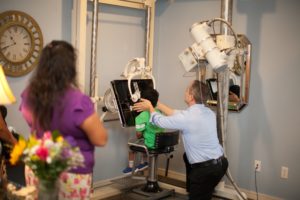 Occasionally, patients may have had a new accident or an injury that warrants us taking a new set of x-rays. Other than injury, x-ray updates are generally recommended every 6 months to year to help insure we keep your treatments current with your health care needs. (On one hand it is really cool to see your spine heal and recover in the process! On the other hand, the follow-up X-ray confirms the effectiveness of the treatments and helps you explain hwhat you are doing to your significant others:)
Our office staff is here to assist you:
Monday: 8:45am – 11:45am, 1:45pm – 4:45pm
Tuesday: 8:45am – 11:45am, 1:45pm – 4:45pm
Thursday: 8:45am – 11:45am, 1:45pm – 4:45pm
Friday: 8:45am – 11:45am
feel free to text us at our office number 918-272-1888 to get your questions answered or to schedule your first appointment.