Effects of Brainstem Mis-alignment in children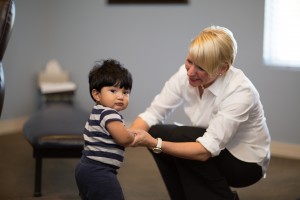 • Earaches/Ear infections
• "Growing" Pains
• Asthma
• Projectile Vomiting
• Bed-wetting
• Seizures
• ADD/ADHD
• Stomach Pain
• Difficulty eating
• Colic
• Learning Disorders
• Constipation
• Allergies
• Food sensitivities
• Difficulty Walking
• Difficulty Crawling
• Autism/Mood Swings
• Irritability
• Difficulty holding head up
• Lack of Coordination/Ataxia
• Depression
• Failure to thrive/SIDS
• Colds & Flu
• Lack of Confidence
Brainstem Care helps remove the interference in communication from the SEVEN TRILLION delicate nerves in the brainstem and encourages them to heal. It also helps to bring the skeletal frame (skull, spine, shoulders, arms, hips, legs and knees) back into proper alignment. Improved bodily function and performance is the result.
These are just some of the reasons we see children. For more information, read about Spinal Mis-alignment.
Read testimonials about Marshall Spinal Care from other patients.