Looking for a Family Physician?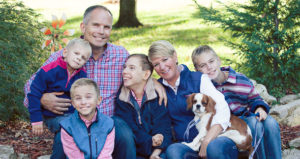 It really makes a difference who takes care of your family! As a busy Dad and Mom with four boys, we understand the value of staying healthy! As parents ourselves, we understand why patients and their children need the care we provide.  It has been one of our greatest joys to be the family physicians of so many wonderful families! After twenty years in practice, we are now seeing the children of patients we took care of when they (the parents) were kids!
It is truly all about relationship! We intend for our doctor-patient relationship to be for a lifetime and it is based on true concern for your well being and not one base on insurance contracts or federal funds. Some call it "good, old-fashioned" doctoring.  If you or someone you know is looking for great Family Health Care, give us a call! 918-272-1888
Be sure to ask about Family Service!
Check out these links for more information:
*Symptoms of brainstem misalignment